✓ Different degrees of recyclates
✓ Compostable Bio-Film
✓ Cellulose based packaging solutions
Our technology enables the efficient sealing of bioplastics and thus actively promotes sustainability. In this way, we are actively driving the change to environmentally friendly packaging solutions for a green and sustainable world.
SEALING OF THERMOPLASTICS
Our technology enables the sealing of all thermoplastics, including environmentally friendly bioplastics made from renewable raw materials. In this way, we contribute to the reduction of plastics and to a sustainable future.

As before, some packaging is made from polyethylene terephthalate (PET), polyethylene (PE) and polypropylene (PP) and is ideal for the impulse sealing process.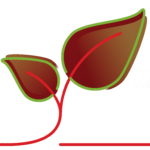 Regardless of the type and composition, thermoplastics with different varying recycled content usually require precise temperature input and a controllable processing window. ROPEX's impulse sealing technology offers exactly the right solution for this challenge. In order to test the feasibility of sealing, ROPEX carries out sealing trials with your film in advance of the project launch.
Continuous temperature control allows biodegradable films to be safely sealed with ROPEX impulse sealing technology. This requires precise temperature application, a controllable process window and a seal strength that can be validated. All these criteria are served by impulse sealing.
Paper packaging that has a PE coating, wax layer, resin coating or a sugar-based solution can be sealed together by a thermal impulse.
This also includes the joining of materials by means of hotmelt. Due to the low input on the packaged goods and the precise temperature control, the thermal impulse is the ideal solution for sensitive packaging contents.
With natural materials, such as paper, the use of continuous heating is less of an option due to the flammability of the paper.
Would you like to know whether your packaging material can be sealed?
We would be happy to test in advance on the basis of your film whether this is possible. Please contact us using the following contact form and we will get back to you.
We are happy to advise you on project inquiries or questions about our technologies or our company!