✓ Underlays
✓ PTFE
✓ Cover Strips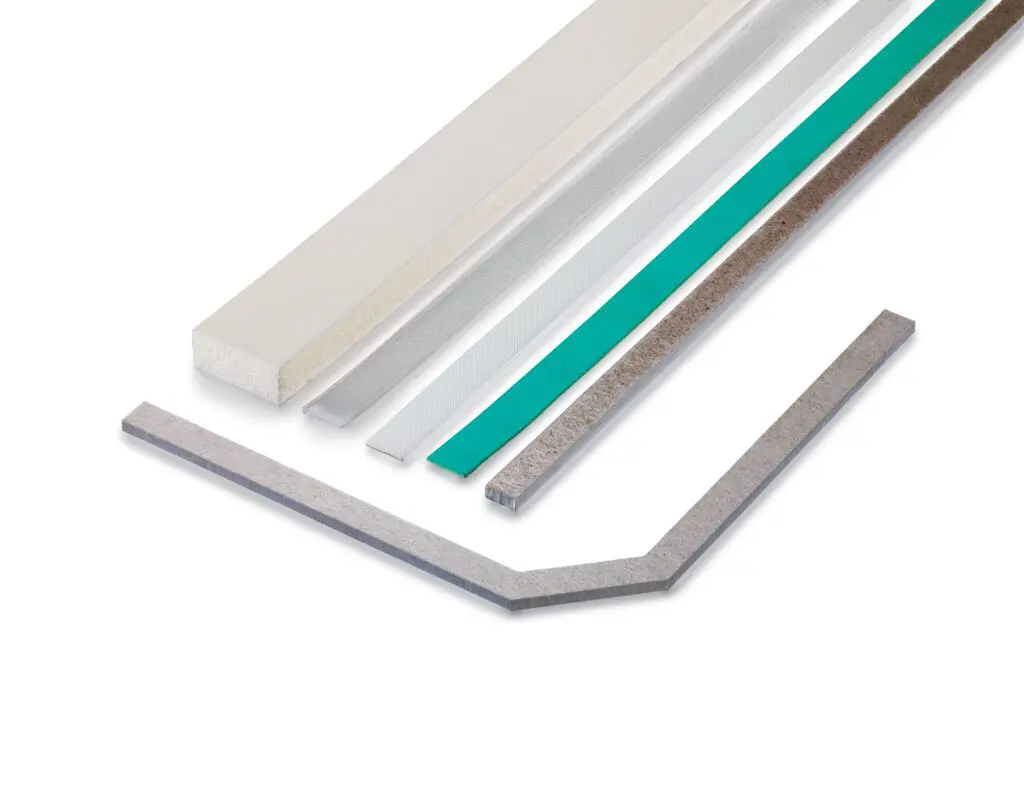 Heat sealing band underlay
The underlays for our heat sealing bands are adapted to the requirements of each individual application. Both flexible silicone underlays with various Shore hardnesses and non-flexible underlays are available. In addition to ensuring electrical and thermal insulation, underlays also compensate mechanical and closing tolerances, so that a homogeneous contact force is easier to achieve.
Hard, non-flexible underlays are ideal for cut-and-seal applications.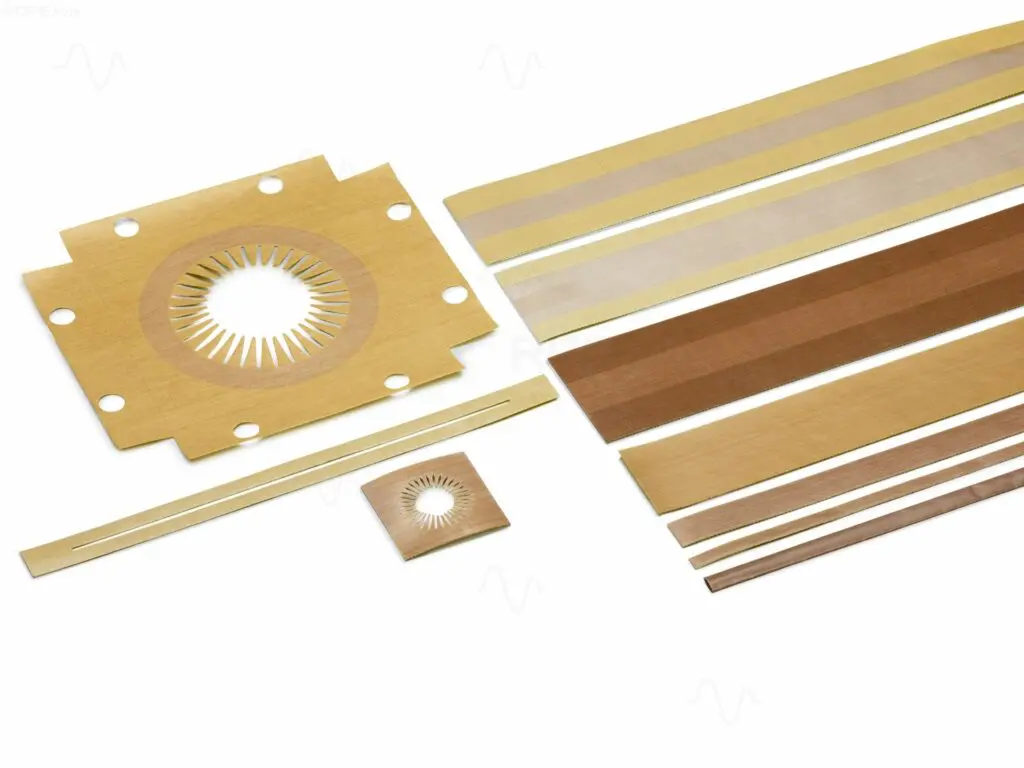 PTFE fiberglass is widely used as an anti-stick covering and insulating material. It therefore makes a perfect interlayer between the heat sealing band and the underlay. It allows the heat sealing band to slide in case of linear expansion without sticking to the underlay. The PTFE is adhered directly to the underlay, which is made of silicone, for instance.
Cover strips are PTFE fiberglass with a non-adhesive zone which are used directly on the heat sealing band. The non-adhesive zone is located above the heat sealing band, which can be fastened to the bar with the adhesive zone. Once again, the heat sealing band can slide in case of linear expansion but the film is prevented from sticking to it.
We can also offer you several suitable cables with different cross sections which are optimized for our control loop. The cables you need are described in the ROPEX Application Report along with the ideal cross section. Complicated wiring calculations are no longer necessary as a result.
The following cable types are available:
C-HF-xx: Highly flexible high-current cable with silicone sheath
C-TC-xx: High-current cable suitable for cable carriers
UML-1: Twisted cable for voltage measurements
We will be happy to advise you in detail about your product and discuss your individual solution.
Our solutions are used in a wide variety of industries and we look forward to implementing applications in additional industries.
We are happy to advise you on project inquiries or questions about our technologies or our company!